De preocuparse el fenómeno "ondas de calor", Catedrático UDLAP
El clima extremo estuvo relacionado con 8 de los 10 mayores desastres en el mundo
3 de ellos cobraron la vida de cientos de seres humanos por ondas de calor
La revista internacional Air, Soil and Water Research ha listado entre los cinco artículos más leídos de su edición, el de "Maximum temperatures and heat waves in Mexicali, Mexico: trends and threshold analysis"; cuyos autores son el Dr. Polioptro Martínez Austria, catedrático de la Escuela de Ingeniería de la UDLAP y el Dr. Erick Bandala González, investigador del Desert Research Institute en Estados Unidos.
En dicho trabajo, ambos investigadores abordan uno de los problemas más graves y menos estudiados en el mundo: la relación entre salud y temperaturas extremas. En especial durante el evento conocido como "ondas de calor", donde el ambiente alcanza durante varios días, valores superiores a los 47 °C. "El artículo toma como zona de estudio a la ciudad de Mexicali, donde se registra el mayor número de decesos por golpes de calor en México", explicó el Dr. Polioptro Martínez.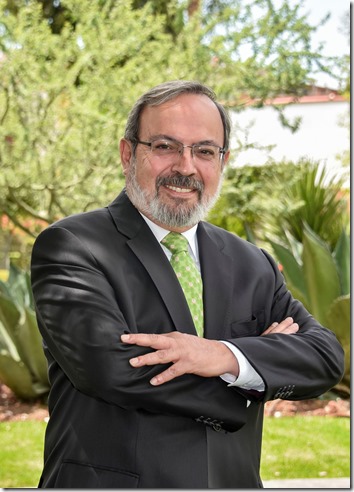 Asimismo, agregó que analizan la morbilidad y mortalidad registradas durante ondas de calor entre los años 2006–2010, apoyándose en datos detallados del Hospital General de Mexicali. Como resultado, proponen un umbral de temperaturas para instalar un sistema de alerta, para así prever sus efectos y proteger la salud de la población. "En México, por su climatología actual y efectos previsibles del cambio climático, es urgente el estudio científico de las ondas de calor, para generar indicadores y medidas de prevención", indicó el también director de la Cátedra UNESCO en Riesgos Hidrometeorológicos.
De igual forma, añadió que la protección contra los efectos del calor extremo es una tarea combinada del gobierno y la sociedad. En la cual se debe proveer la información necesaria de forma asequible y diseñar planes de contingencia, como cambios en horarios de trabajo, suspensión de actividades al aire libre en ciertas horas, hidratación obligatoria, atención especial para los más vulnerables, servicios hospitalarios gratuitos, entre otras medidas.
Por otra parte, el catedrático de la UDLAP señaló que acorde a análisis científicos publicados por la UNESCO, el cambio climático incrementará la probabilidad de eventos ambientales extremos, entre ellos las ondas de calor. Fenómeno que debe preocupar, pues tres de los diez principales desastres causantes de muertes en el mundo, ocurridos durante 2013, estuvieron relacionados con este evento: en abril cobró la vida de 557 personas en la India, en mayo 338 en Japón y en julio fueron 760 en Reino Unido.
Toda esta información y otros datos se pueden encontrar en el artículo en coautoría de los doctores Polioptro Martínez y Erick Bandala; el cual aparece entre los más leídos de Air, Soil and Water Research, revista revisada por pares de enfoque multidisciplinario e incluye investigaciones en suelo, aire y agua. El artículo puede leerse en open access en http://insights.sagepub.com/maximum-temperatures-and-heat-waves-in-mexicali-mexico-trends-and-thre-article-a5367